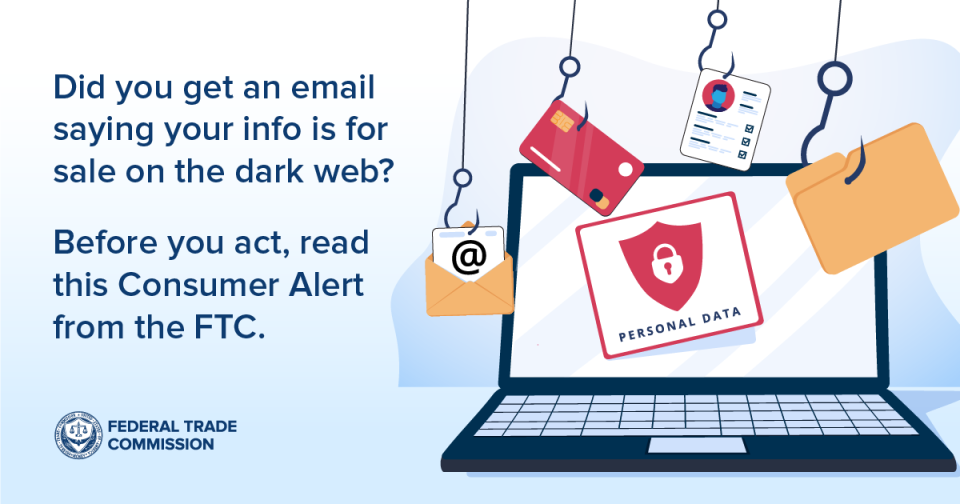 Image Source: Federal Trade Commission
Did You Get An Email Saying Your Personal Info Is For Sale On The Dark Web?
People are telling us they've gotten emails warning that their sensitive personal information is being sold in the shadowy marketplaces of the dark web. Some emails list the stolen information, like all or part of the person's Social Security number, date of birth, and driver's license number.