R.O.S.E. seeks to create change by educating and providing awareness of financial scams that typically target the older/elderly population, with a focus on those age 60 and over. We have seen a drastic increase in the number of victims over the age of 60 and monetary loss due to the financial scams and our goal is to reduce the number of victims.
To learn more how R.O.S.E. can help, click here.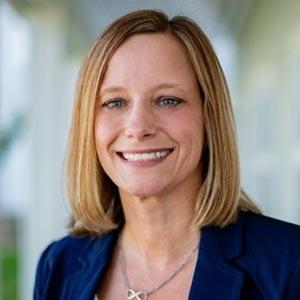 Melissa Alexander
Director of Program Services

Melissa Alexander

Melissa is a Certified Activity Director and Dementia Practitioner. She graduated from the University of Northern Iowa with a bachelors degree in Therapeutic Recreation and a certificate in Gerontology. She has a passion for working with seniors and her career has spanned 27 years providing activities and independent leisure pursuits for adults and seniors in long-term care facilities, adult day services, assisted living and memory care communities.
Melissa moved from Iowa to Arizona six years ago. In her free time, she enjoys watching the Minnesota Wild hockey team, going to the theater and musicals, traveling, riding her road bike and spending time with her friends and pets.

Rob Guthrie

Rob has worked in Healthcare Finance and Technology for more than 30 years in various capacities, including consulting, product management, enterprise sales and leadership. He is currently a Vice President of National Health System sales for Waystar, an industry-leading healthcare revenue cycle and payments software company. Rob has his Bachelor of Science from the University of Connecticut and his Master of Mass Communication from Arizona's State University's Walter Cronkite School.
Rob has been an active participant in non-profit and charitable organizations throughout his career. He most recently served as a Board and Executive Committee Member of Ryan House, who offers world-class palliative and respite care to all Arizona children and their families as they navigate life-limiting or end-of-life journeys.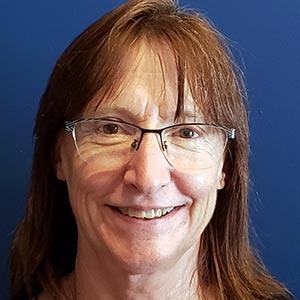 Cindy Creed

I have been a CPA for 40 years and have been a partner in a CPA firm since 1996. We are a small, full-service firm that specializes in Trusts and Estates. I have been very protective of my elderly clients to ensure they are not taken advantage of. Today, my father is currently residing in a dementia facility and I am going thru this process with him and my mother, which has made me even more acutely aware of the needs of this growing generation.
I have served on various non-profit boards in the valley over the past 30 years, including serving as President of the Corporate Board of the Boys and Girls Club of The East Valley. Currently I am serving as Treasurer of the Board for Veteran Tickets Foundation, an organization that provides donated tickets to our military personnel and first responders, including nurses.
Personally, I grew up in Mesa and graduated from ASU with a degree in accounting. While my husband served in the Air Force, we had two children and lived in both Michigan and Kansas. Since moving back to Mesa in 1992. I have watched my children grow and I am now the proud grandmother to their four children. I enjoy riding my motorcycle, walking, reading, cooking and traveling. I am also currently learning how to play pickleball.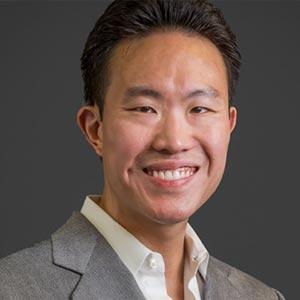 Leighton Tyau
Advisory Committee


Leighton Tyau
I'm passionate about personal finance, tax minimization, and avoiding unintended consequences (good planning). I've been a lifelong entrepreneur, always owning one business or another since I was a teen. I was born and raised in Hawaii and went to Oregon for college. In 2006, after receiving my bachelors in the field of economics, I moved to Arizona.
After graduating law school in 2011, I started my law career in family law and an ecommerce business at the same time. As the business grew, I transitioned to small business law taking on business clients while running a successful company.
I started Copper State Estate Planning because of my passion for personal finance and the pursuit of the American Dream. Combining those two passions with my expertise in tax law, I decided that estate planning was my calling. As such, I decided to transition myself to helping families protect and pass on their wealth.
When I'm not drafting wills and trusts or advising clients, I'm usually taking care of my daughter, walking my dog, or having a beer with friends.