R.O.S.E. seeks to create change by educating and providing awareness of financial scams that typically target the older/elderly population, with a focus on those age 60 and over. We have seen a drastic increase in the number of victims over the age of 60 and monetary loss due to the financial scams and our goal is to reduce the number of victims.
To learn more how R.O.S.E. can help, click here.

Rob Guthrie

Rob has worked in Healthcare Finance and Technology for more than 30 years in various capacities, including consulting, product management, enterprise sales and leadership. He is currently a Vice President of National Health System sales for Waystar, an industry-leading healthcare revenue cycle and payments software company. Rob has his Bachelor of Science from the University of Connecticut and his Master of Mass Communication from Arizona's State University's Walter Cronkite School.
Rob has been an active participant in non-profit and charitable organizations throughout his career. He most recently served as a Board and Executive Committee Member of Ryan House, who offers world-class palliative and respite care to all Arizona children and their families as they navigate life-limiting or end-of-life journeys.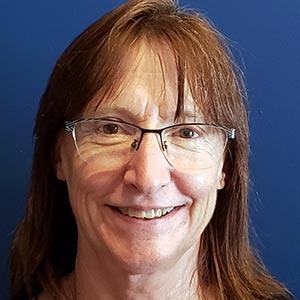 Cindy Creed

I have been a CPA for 40 years and have been a partner in a CPA firm since 1996. We are a small, full-service firm that specializes in Trusts and Estates. I have been very protective of my elderly clients to ensure they are not taken advantage of. Today, my father is currently residing in a dementia facility and I am going thru this process with him and my mother, which has made me even more acutely aware of the needs of this growing generation.
I have served on various non-profit boards in the valley over the past 30 years, including serving as President of the Corporate Board of the Boys and Girls Club of The East Valley. Currently I am serving as Treasurer of the Board for Veteran Tickets Foundation, an organization that provides donated tickets to our military personnel and first responders, including nurses.
Personally, I grew up in Mesa and graduated from ASU with a degree in accounting. While my husband served in the Air Force, we had two children and lived in both Michigan and Kansas. Since moving back to Mesa in 1992. I have watched my children grow and I am now the proud grandmother to their four children. I enjoy riding my motorcycle, walking, reading, cooking and traveling. I am also currently learning how to play pickleball.